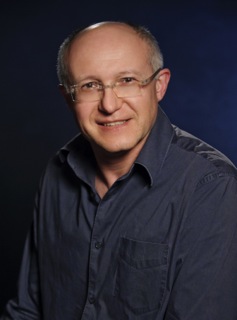 Professor Mladen Milicevic
Loyola Marymount University, Los Angeles, USA
Malden Milicevic received a B.A. (1982) and an M.A. (1986) in music composition and multimedia arts studying with Josip Magdic at The Music Academy of Sarajevo, in his native Bosnia-Herzegovina. In 1986 Mr. Milicevic came to the United States to study with Alvin Lucier at Wesleyan University in Connecticut, from which he received his masters in experimental music composition (1988). From the University of Miami in Florida, Mr. Milicevic received his doctorate in computer music composition in 1991, studying with Dennis Kam. For several summers he studied with Michael Czajkowski at the Aspen Music School. He was awarded several music prizes for his compositions in the former Yugoslavia as well as in Europe. Working in Yugoslavia as a freelance composer for ten years, he composed for theater, films, radio and television, also receiving several prizes for this body of work. Since he moved to the United States in 1986, Mr. Milicevic has performed live electronic music, composed for modern dances, made several experimental animated films and videos, set up installations and video sculptures, had exhibitions of his paintings, and scored for films. His interests are interdisciplinary and he has made numerous presentations at various international conferences on a wide range of topics such as music, film, aesthetics, semiology, neuroscience, sociology, education, artificial intelligence, religion, and cultural studies. He is also know for composing musical score for the cult film "The Room" - if you google it, you would not believe what you might find.
Mr. Milicevic is Professor and Chair of Recording Arts Department at Loyola Marymount University, Los Angeles.
Title of Speech: How Music Makes Our Brains Tick
Abstract: With increasingly developing technologies for human brain research, we are now able to see much clearly what is actually going on inside of human brain when "it" listens to music. One of the most interesting discoveries is that music listening and especially music related activities, engage many brain regions "allover" the brain. What is also important is to follow the activation of dopamine release when subjects are listening different kinds of music. It is now established that dopamine gets released just before highly anticipated segment of the song is coming. From that point of view, I will discuss how some top hit songs that made huge commercial success, might be analyzed from the "brain's" perspective.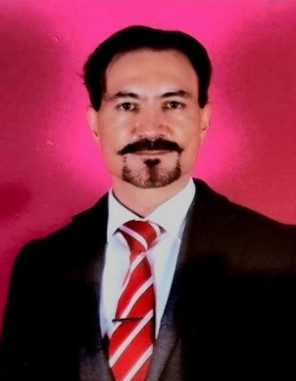 Professor Atour Taghipour
University of Le Havre in France, France
Atour Taghipour is a professor and the head of an international management master program at the University of Le Havre in France. He holds a PhD in Industrial Engineering from the Polytechnic School of Montreal in Canada. He received two masters' degrees, one in Management, Logistics & Strategy and other in Industrial Engineering. He has more than ten years of experiences as a manager in automobile industries. He has published two books and many research papers in international journals. His areas of research are supply chain and operations management.
Title of Speech: Supply Chain Coordination
Abstract: Regardless of the sector, the supply chains are considered the networks of business units characterized by distinct, yet mutually interdependent, planning decision domains. The main question that arises in the management of these networks is the coordination of supply chain members' operations. But, difficulty arises when the decision domains are considered independent units. So, the problem arises when there is the question of the exchange of information between independent units. In practice, supply chain operations are generally coordinated hierarchically, through aggregated planning, which requires a high degree of information exchanges or through the relatively inefficient upstream planning approach, in which operations are planned and the derived dependent demand is sent to suppliers. The High degree of information exchanges leads to difficulties when independent members do not want to share information, such as cost, profit margin, inventory level or capacity utilization. In order to address these difficulties, decentralized approaches of coordination of operations planning decisions based on some minimal information sharing have been proposed in many academic disciplines. During this speech we focus on these approaches, by studying different aspect of supply chains.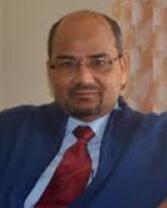 Professor Rajive Mohan Pant
National Institute of Rural Development, Guwahati, India
Prof. Rajive Mohan Pant has been associated with professional teaching since 1986, and has taught courses relate on HRM, Marketing Management and Economics etc. Besides teaching, actively associated with Research activities and have completed many sponsored researches funded by agencies like McArthur Foundation, USA, Ministry of HRD (India), Indian Council for Social Science Research (ICSSR), and All India Council for Technical Education (AICTE). I have visited many Universities to deliver invited lectures in the country and abroad. Also he offers consultancy on 'Behavioral aspects' to various organizations. He held following administrative positions in the past: Head, Department of Humanities and Social Sciences (two terms) at NERIST, Dean Students Affairs, Chairman training & Placement, Chairman, Students Gymkhana, NERIST, Chairman, Hostel Management Council & Chief Warden, Chairman, NERIST Health Unit, Chairman, NERIST Entrance Examination, Chairman Board of PG Studies, Member Academic Council, NERIST. Founder head of the Center for Management Studies. Served as Dean Academic at NERIST, and was also Member of the Board of Management, NERIST. Besides internal administrative responsibilities of the University, He has been a member of several state level committees like Committee to assess BPL in Arunachal Pradesh, Member Core Committee, State Rural Livelihood Mission, Arunachal Pradesh, BoD of NABARD, and several selection committees. He is presently heading National Institute of Rural Development & Panchayati Raj, Guwahati (Under MoRD) as Director since 2nd Sept. 2014.
Title of Speech: Achieving Sustainable Development Goals through Rural Tourism: Insights from three Himalayan Countries
Abstract: Since inception, UNO through its various agencies has pursued the agenda of International development. All three dimensions of development i.e. Economic, social and environmental are crucial to human existence. Economic development without a concern for society and environment can prove to be counterproductive.
First, the Millennium Declaration and Millennium Development Goals (MDGs) and now 17 Sustainable Development Goals (SDGs) aim to remove some major problems that have infested poor countries for long and improve quality of life by strengthening convergence of the development agenda. The SDGs also strengthen equity, human rights, and non-discrimination.
A World Bank's report suggests that in the year 2015, 702.1 million people were living in extreme poverty. In the year 1990, this figure was 1.70. A slight improvement but still a long way to go to make the globe poverty free. A 35.2% (347.1 million) of the total population living in extreme poverty is living in Sub Saharan Africa and 13.5% (231.3 million) lived in South Asia. As per the World Bank's reports, for the first-time population living in extreme poverty has fallen below 10% (9.6%). However, this continues to a big challenge to bailout 35.2% of the World out of this extreme poverty bracket. Problem is even more severe in rural areas which houses 44.14% (3.37 billion) of the World population. India has the highest rural population of 833 million people living in 0 .64 million villages.
Similarly, Nepal and Bhutan are also rural dominated economies with 81 % and 80% respectively population living in villages. Solutions have to come out from the within and Rural Tourism has the potentials to take care of a few SDGs, crucial for human existence.
A few success stories have emerged from the Himalayan regions of these countries. In India, Lachen and Lachung villges in North Sikkim, Mowlynnong, Sohliya in Meghalaya, Kisama and Khonoma in Nagaland, Mana, Chaukuri, Munsiari, Pangot, Khati in Uttarakhand have set the trend.
Nepal launched its Village Tourism Programme in the year 1995 and each village has its own Tourism Development Committee which directs tourists to their hosts and they also manage quality standards for Home Stays and lodges. ACAP has been a huge success in Nepal in empowering rural people.
Bhutan launched its Tourism Policy in the year 1974 with High value and low Impact tourism. In this country of 0 .7 million population, majority of the population lives in Rural areas. In the year 1974, only 287 high end tourists visited Bhutan however in the year 2010, number of high end tourists increased to 41,000 giving boost to rural economy of the country. Rural tourism not only offers employment to 21,000 people but is also helping in achieving SDGs and also their very own Gross National Happiness (GNH) policy.
Success stories emerging from these Himalayan regions show high promises for achieving SDGs especially SDG1,2,3,5,8 and 15 and can be replicated with little customisation in other rural areas by promoting sustainable rural tourism.