Keynote Speaker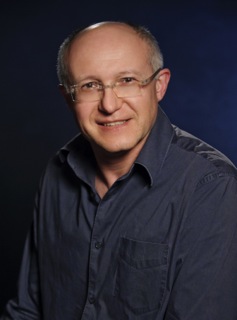 Prof. Mladen Milicevic
Loyola Marymount University, Los Angeles, USA
Malden Milicevic received a B.A. (1982) and an M.A. (1986) in music composition and multimedia arts studying with Josip Magdic at The Music Academy of Sarajevo, in his native Bosnia-Herzegovina. In 1986 Mr. Milicevic came to the United States to study with Alvin Lucier at Wesleyan University in Connecticut, from which he received his masters in experimental music composition (1988). From the University of Miami in Florida, Mr. Milicevic received his doctorate in computer music composition in 1991, studying with Dennis Kam. For several summers he studied with Michael Czajkowski at the Aspen Music School. He was awarded several music prizes for his compositions in the former Yugoslavia as well as in Europe. Working in Yugoslavia as a freelance composer for ten years, he composed for theater, films, radio and television, also receiving several prizes for this body of work. Since he moved to the United States in 1986, Mr. Milicevic has performed live electronic music, composed for modern dances, made several experimental animated films and videos, set up installations and video sculptures, had exhibitions of his paintings, and scored for films. His interests are interdisciplinary and he has made numerous presentations at various international conferences on a wide range of topics such as music, film, aesthetics, semiology, neuroscience, sociology, education, artificial intelligence, religion, and cultural studies.
In his academic carrier Mladen Milicevic has served on numerous committees such as Rank and Tenure, Core Curriculum, Academic Technology, University Website, Mission and Identity, Faculty Senate with many sub-committees, various faculty and administrative search committees, etc. Mr. Milicevic is Professor and Chair of Recording Arts Department at Loyola Marymount University, Los Angeles.
"Democratization of Music Making Technology and Hollywood Film Music"
Abstract: Over the last decade proliferation of music making tools that are available to the widest demographics has been significantly changing the landscape of the recording industry. Every smart phone or tablet comes with numerous free applications that allow virtually anyone with no musical training to create quite interesting music. In order to make these applications commercially viable, software manufacturers had to design their tools by primarily manipulating the rhythmic structure of the music rather than the melodic structure. This shift from melody to rhythm has become evident in many popular musical styles. Now, quite understandably, it has gotten to the Hollywood film music as well. A musical theme in many Hollywood films is no longer a melody composed of notes. Instead, it is a feeling, a groove, a rhythm, which is related to the fact of wanting to appeal to a "younger" demographic. This audience would probably rather enjoy a groove than be "bothered" by a pesky melody. For that reason, the film audiences consider melodies to be old fashioned and dated, stale and a product of a bygone age. There is a perception that if a film score contains any memorable leit motive melody it will detract from the drama and come off as sounding like something from the old days. Perhaps the lack of strong melody in modern film scoring leaves us with an easy musical tool to exploit. It's great to be puttering along in a cue that perhaps is a simple beat based groovy ostinato, and suddenly intensify the drama and surprise the audience with a melodic idea. I will show by concrete examples of presenting several film clips, how this change took place over the years, and how this new trend in film scoring has been established.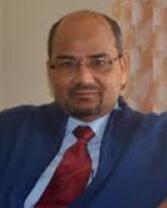 Prof. Rajive Mohan Pant
National Institute of Rural Development, Guwahati, India
Prof. Rajive Mohan Pant has been associated with professional teaching since 1986, and has taught courses relate on HRM, Marketing Management and Economics etc. Besides teaching, actively associated with Research activities and have completed many sponsored researches funded by agencies like McArthur Foundation, USA, Ministry of HRD (India), Indian Council for Social Science Research (ICSSR), and All India Council for Technical Education (AICTE). I have visited many Universities to deliver invited lectures in the country and abroad. Also he offers consultancy on 'Behavioral aspects' to various organizations.
"Rural tourism for transforming rural sector: Learnings from North East India"
Abstract: Out of 3.37 billion (44.14 %) world population living in rural areas, India boasts of a country with the highest rural population (83.3 crores) in the world. With 70% of its total population living in 0.64 million (6,40,000) villages, Indian economy's growth to a large extent depends on the performance of rural sector. Despite several schemes launched by government of India to eradicate poverty and to uplift rural population, Indian villages continue to be laggards and could not march along their urban counter parts on the path of development.
North East India comprising of mainly eight hilly and rural dominated states, suffered long due to geographical isolation. Despite the region of great strategic significance with five international borders i.e. China, Myanmar, Bangladesh, Bhutan and Nepal touching it, North East region lagged in comparison to other states of India till focus for sustainable development of this bio-diversity rich region shifted towards tourism. Rural tourism has proved to be a game changer for this region with several success stories emerging from the region. The same region which was often referred to as 'languishing east', is now being seen as a 'role model' for other regions. Innovative positioning of villages as 'Cleanest village', 'Strawberry villages', 'Organic villages', 'Heritage villages' and 'Culture villages' etc. augurs well in catapulting the region in global tourism map. With region reaping the benefits of 'Rural tourism', it offers a model that can be replicated globally for transforming rural sector with little customization.
This paper highlights a few success stories from the region where innovative approaches in rural tourism yielded high dividend without harming rich bio-diversity of the region. Besides bringing riches to the region, rural tourism has also helped in tackling socio-economic problems like out-migration, insurgency and activities leading to social disorganization.

Plenary Speaker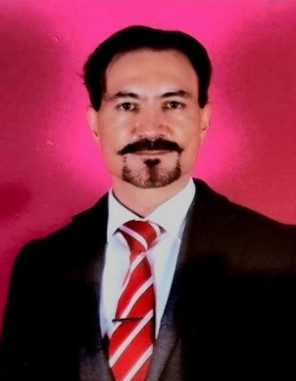 Prof. Atour Taghipour
University of Le Havre in France, France
Atour Taghipour is a professor and the head of an international management master program at the University of Le Havre in France. He holds a PhD in Industrial Engineering from the Polytechnic School of Montreal in Canada. He received two masters' degrees, one in Management, Logistics & Strategy and other in Industrial Engineering. He has more than ten years of experiences as a manager in automobile industries. He has published two books and many research papers in international journals. His areas of research are supply chain and operations management.
"Research Supervision: A Methodology"
Abstract: Supervising a research is one of the most advanced and complex form of personalized educating skills, which needs sophisticated methodology. Generally, two supervision methodologies are used: hands-on and hands-off supervision (Bernstein 1977, 1990 & 1996).

The hands-off approach is based on minimum intervention of supervisors. This approach is, more specifically, applicable for autonomous candidates or for the candidates who work on the non-related domains to the supervisor's domain of research. In the case of non-autonomous candidate's completion is slower and longer and the supervisor will not publish any paper with the candidate. On the other side, in the case of the hands-on approach, the supervisors actively intervene in the process of completion of the research and integrate the candidates in their research and teaching responsibilities. This approach, at the same time, trains the researchers that are more collaborative.

Whatever the general supervision approaches, explained in the previous paragraph, there is not enough investigations on a conceptual framework of research supervision. This article and speech, based on interviews with supervisors in the operations research discipline, aims to fill this gap. During this speech, we try to explore a proposed framework to supervise the research projects and research candidates. This framework and methodology (5S3R5CF) comprises four main steps, including initializing (5S), contextualizing (3R), contributing (5C) and finalizing.